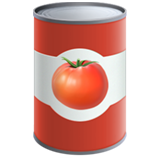 Due to the current lockdown, and expected restrictions over the next few weeks, we do not believe that we will be able to put on the show in the awe-inspiring manner it deserves. There are many factors to consider, including adequate rehearsal time, seating a full audience, as well as running the show in a COVID-safe manner. While I love that we have a large cast and support crew, with many incredible people involved in making our show the success that it is, this makes it quite challenging to run it safely within the restrictions that are most likely to be in place next month.
Therefore, we have made the decision to move the show to a later date when things have hopefully calmed down. We are adamant that we will run the show this year. It has been 2 years in the making, and we are united in our belief that come hell or high water, we will perform 'Counting Sheep'. Everyone has been working so hard and we will do our absolute best to ensure all our hard work comes to fruition.
Rover night for South Metro Showtime will now be on Saturday October 2nd! We hope to see you there!