The following vaccination requirements are in place for Scouts Victoria members and visitors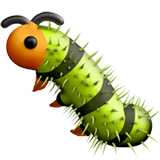 From November 19, 2021 the fully vaccinated requirements for youth members is extended to include those aged over 12 years and two months if they are participating in indoor Scouting, attending major events or sharing tents
Until December 3, 2021, there is a two week grace period from checking the vaccination status of members aged 12 to 15 attending indoor section meetings and unit camps (including VicJam units).
Note that third party venues and owners of leased halls may require the fully vaccinated restrictions on those aged 12-15 in to be implemented immediately and the two week grace period in Scouting will not apply
Youth members who have just turned 12 have until they reach 12 years and 2 months before they are required to comply with the vaccination requirements. Unless it is explicitly stated, a reference to vaccination requirements for people aged 12 years and over only applies to those aged over 12 years and two months.  
Youth members can either record their vaccination status in Operoo or show their vaccination status each time they attend an activity
Registered leaders, helpers, etc must have their vaccination status recorded in Operoo otherwise they have to be classified as unvaccinated and are unable to undertake face-to-face Scouting
Unless it is explicitly stated, those who are unable to be vaccinated due to a medical exemption are classified as fully vaccinated
Further COVID guidance for Scouting is available on the Summary of Restrictions page or in the COVID-19 FAQs.
Indoor Scouting
The following people must be fully vaccinated or have a medical exemption to attend Indoor Scouting:
All Leaders, helpers, visitors, etc
Rovers, Venturers and Scouts aged 12 or over
Parents to spectate, help out, drop off/ pick up, etc – otherwise they must remain outside
All attendees aged 12 or over for a Hall Hire unless they are an essential public support group
Halls must have a COVID Check-in Marshal to confirm vaccination status of participants, parents and visitors
Until November 26, if there are no youth members or public present, leaders and other workers can undertake maintenance indoors or attend indoor leader/ committee meetings or leader training if they are at least partially vaccinated. From November 26, they must be fully vaccinated.
Unvaccinated people can enter a hall to access bathrooms, to shelter from severe weather or to escape from an unsafe situation / emergency   
Further guidance on Indoor Scouting is available in the Scout Halls FAQs.
Outdoor Scouting
Until November 26, all workers including Leaders, adult helpers, rostered parents, etc must be at least partially vaccinated or have a medical exception. This includes unregistered parents or visitors who are helping out with the activity on an ad-hoc basis. From November 26, all workers must be fully vaccinated.
Youth members who are participating in an outdoor activity do not require to be vaccinated unless attending a major event or sharing a tent
Parents who are only spectating or dropping off do not require to be vaccinated, unless they are helping out with the activity
Rovers acting in a leader or service role are workers and must be at least partially vaccinated outdoors, otherwise they are participants
Scouts and Venturers are participants and not workers, irrespective of their role at an activity, so do not need to be vaccinated for outdoor activities
Refer to Outdoor Activities FAQs.
Outdoor events where physical distancing cannot be maintained or with over 500 participants
Anybody aged 12 or over must be fully vaccinated to attend an event or activity where physical distancing cannot be maintained for extended periods, such as outdoor seated events, events with evening entertainment or activities in enclosed / restricted spaces, etc
All members aged 12 or over must be fully vaccinated to attend an event with greater than 500 participants
You must contact 

This email address is being protected from spambots. You need JavaScript enabled to view it.

 for any planned event over 200 participants
Campsites / Accommodation / Sleepovers
All members aged 12 or over must be fully vaccinated to share a tent, cabin, bunkhouse, etc or to attend a hall sleepover
Public / family bookings can attend a campsite without requiring vaccination but cannot enter any communal areas such as dining areas, shared toilet facilities, etc unless all aged 12 or over are fully vaccinated
Refer to Campsites FAQs.
Further guidance on Vaccination for Scouting is available in the Vaccination Requirements FAQs, and for specific roles in the How Does the Vaccination Mandate Affect…? FAQ
In addition to the vaccination requirements, the following restrictions are in place state-wide from 11:59 pm on November 18, 2021.
There are no density quotients or limits on the or number of participants for
Indoor Scouting
Hall hires
Outdoor Scouting
Sharing a tent, cabin, bunkhouse, etc
Sleepovers in the hall etc
Activities away from your District must be registered in Out and About, even if they are at a Scout campsite
Face Masks
Face masks are no longer required at Scouting except when travelling on public transport or when serving food.
Primary School children in Years 3 to 6 are required to wear face masks when indoors at school and on public transport and are recommended by Public Health authorities in other situations. Wearing face masks is not a requirement for indoor or outdoor Scouting. However, in line with public transport requirements, face masks are highly recommended for Primary School aged youth members when travelling on buses for extended periods.  
Refer to further information in the Face Masks FAQs.
COVIDSafe Plans for Scouts Victoria activities
Generic COVIDSafe Plans are effective from October 29, 2021 and will be updated to consider the changes from November 19, 2021.
The updated plans will be available in the COVIDSafe Plans FAQs.
This webpage and associated FAQs are regularly updated to provide the latest Scouts Victoria guidance on current COVID-19 restrictions. Direct email notification is only used for significant changes, and not until the Chief Health Officer's Restricted Activity Directions have been published.
For queries about this direction or any other coronavirus related issues, please contact This email address is being protected from spambots. You need JavaScript enabled to view it.