This year we will be holding three smaller Mini Conferences at varying locations to hopefully accommodate as many of you as possible. The first event is being held on Sunday the 29th of May at Heathmont Scout Centre and you are invited!
Our conferences are the training and networking events that are run just for you! If you are unable to attend this first session that's okay as we will be running two more sessions later in the year, so just pick the date you wish to attend and book in your catch up on all things Rovering!
Each of the mini conferences will be updating you on the current Rover topics including changes to training, census numbers, opportunities for Rovers, retention of Venturers and behaviour management processes.  We hope to see you there!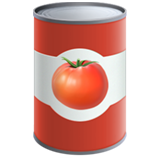 Details for the Mini conferences are as follows, please choose which one you would like to attend and register as follows:
Time: Registration from 8.45am for a 9.00am start
RSVP: by registering on one of the links below:
Sunday 29th May – Heathmont Scout Centre -
https://www.vicscouts.asn.au/scoutEvents/default.php?ID=SCE01449
Saturday 10th  September – Lerderderg Venue TBC
https://www.vicscouts.asn.au/scoutEvents/default.php?ID=SCE01450
Saturday 22nd of October – Venue TBC
https://www.vicscouts.asn.au/scoutEvents/default.php?ID=SCE01451
If you have any difficulty in registering, please email This email address is being protected from spambots. You need JavaScript enabled to view it.