Following much consultation and development, we are excited to announce the launch of the Beyond initiative!
Beyond strives to expand the opportunities available and the mindset of young Adult Leaders to ensure that the skills, knowledge, and experience cultivated during their time as youth members can be used when they are looking for their next challenge.
Beyond will be connecting young adults with roles at all levels of our organisation, growing the leadership capacity of Groups, Districts, Regions, and the State team whilst creating valuable experiences for young Leaders.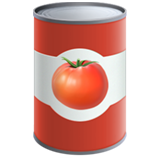 For more information and to explore the opportunities and resources on offer, head to www.scoutsvictoria.com.au/beyond. Please contact This email address is being protected from spambots. You need JavaScript enabled to view it. if you have any queries.
Lisa Picking, Assistant Chief Commissioner – Youth