In certain places, this page uses the term "Leader" instead of "Rover" or "RA".
We begin referring to you as Leaders at Advanced Training to emphasise the way that the Scouting Movement views those people who have achieved the Woodbadge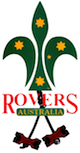 The Project is an important part of Advanced Training, and is an opportunity to you to delve into the self-development that is an important part of Advanced training. Every Rover gets to choose what they will do for their project — your Project goal is chosen in consultation with your PLA and the course leader on your Rover Advanced Practical course.
Some people's projects are resources that can be used by the wider Victorian Rover community, while others choose to focus on something more personal that may not have much broad appeal. The aim of the Project is to promote your Physical, Intellectual, Social, Spiritual and/or Emotional character development — the Aims of Scouting, so either approach is valid... it's up to you to choose what you want to achieve.
Prerequisites
To begin work on your Advanced Project, you will also need to complete:
The Rover Advanced Practical course
Corequisites
To complete your advanced training, and be awarded the Woodbadge, or your Certificate of Advanced Training if you already have the Woodbadge, you will also need to complete:
Your Advanced Training Evaluation
How do I Get Started?
When you go to your Rover Advanced Practical course, make sure that you have thought about your project and spoken with some of your stakeholders if necessary, because during the weekend you will be meeting with your Tutor and the Course Leader to set the goals of your project.
Once you're back at home, it's time to get started (or to keep going if you are going to use a project that you are already working on for your advanced project.) Your advanced project should take about 10 hours of effort to complete, so if it takes more time than that, you can get your advanced project assessed while you continue working to complete your project itself to completion.
Some recent Advanced Training Projects have included:
Train as a CAMS licensed official and put your new skills to work with Rover Scout Motorsport
Learn about a new part of Rovering (for example, being the Crew Treasurer) and develop a toolkit to help other Rovers
Develop your skills as an activity Guide so you can take other Rovers on exciting adventures
Lead a group of Rovers on creating a strategic plan for your Crew, Region, or Subcommittee and bring it to new heights
How do I Finish?
Once you have completed your project — or completed 10 hours' work towards your project, it is assessed by your Project Supervisor. Together, you go through the project assessment sheet, discuss your project, and then sign off on the assessment.
Once this is completed, the assessment sheet is sent in to the Training Office at the Victorian Scout Centre either by mail (152 Forster Road, Mt Waverley VIC 3149) or by scanning it in and emailing This email address is being protected from spambots. You need JavaScript enabled to view it..
The Assessment Sheet is then sent to one of our Assessors who checks it for ... things. There is no need to send your project itself in to the Training Office.
Who is my Project Supervisor?
For the purposes of your advanced project, your Team Leader/Project Supervisor may be your Crew Rover Advisor, a Subcommittee RA, your Region Rover Commissioner, a State Commissioner for Rovers, or your PLA. If you are completing advanced training outside of the Rover Section, your team leader may be your Section Leader, your Formation's Leader in Charge, or your Responsible Commissioner.
Your Project Supervisor must be someone who has completed Advanced training in the Rover section, and is able to see you implementing your project in the real world.
You should discuss who your Project Supervisor will be with the Course Leader at your Rover Advanced Practical course.