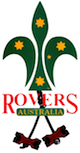 In-service is an important part of basic training. It is there to show that you understand the teams working above, below and beside you, and that you have contributed to your own Crew. There are six activities to complete, each of which is designed to make sure that you have a good understanding of what Rovering is all about.
If possible, you should finish your in-service before attending the Rover Basic Practical course. It must be completed before you attend the Rover Advanced Practical course.
In order to complete Rover Inservice, you will need your Training Mentor or PLA there to help you with these activities. If you haven't got one, or don't know who yours is, the make sure you find out! RAs are assigned their Mentor/PLA by the District Commissioner like any other Leader, while Rovers should get in touch with the Training Officer (email This email address is being protected from spambots. You need JavaScript enabled to view it.)
Rover Section Meetings
In this activity, you need to get around and see what other Crews are doing. The requirements differ slightly for Rovers and RAs though, so make sure that you're doing the right thing!
 

Rover

RA

1st Activity
Attend a meeting with another Crew
2nd Activity
Attend a meeting with a second Crew
3rd Activity
Attend a meeting with a third Crew
4th Activity
Attend a meeting with a fourth Crew
Attend a Region RA's meeting
5th Activity
Attend a business meeting with another Crew
6th Activity
Prepare and run at least one activity for your crew
You will need to attend at least one meeting with another Crew, business meeting with another Crew, and Venturer meeting, but your PLA may alter the other meetings you need to attend for this activity slightly, based on your current and intended future roles. Other appropriate activities could include a meeting of the Victorian Rover Council, another Subcommittee, another Region or another Region Executive.
Rovers and RAs in rural areas may have difficulty attending meetings with other Crews. Your PLA has strategies to help you complete inservice training, including using State and Region activities, attending different types of activities at your closest neighbouring Crew, as well as videoconferencing and other communications technology.
Program Reflection
You're unlikely to get programs for the nights that you visited other Crews on, but try and list all the activities that happened on those nights. See what kind of mix of the Areas of Personal Growth you get.
Outdoor Activities
This activity is there to make sure that you understand the requirements for planning and approving an outdoor activity.
Other Sections Visit
This activity is about seeing how the sections "above" and "below" you work, and meeting the other leaders in your Group. Since there is no section "above" Rovers, you should visit a Group Council meeting with your Crew Leader and RA.
Younger
Section Visit
Attend a Venturer Unit meeting
If your Group does not have a Venturer Unit, visit another nearby Unit,
or your local District/Zone Venturer Council
Older
Section Visit

Attend your Crew's Group Council meeting
If your Crew is directly attached to a District, or is the only Section in your Group,
attend a District Management meeting instead
What do I do once I've finished my Inservice?
Once complete, sign the Inservice Completion page from the inservice pack, get it endorsed by your Crew Leader, RA or PLA and send it in to your the Training Office at the Victorian Scout Centre either by mail (152 Forster Road Mt Waverley VIC 3149) or by scanning it in and emailing This email address is being protected from spambots. You need JavaScript enabled to view it., with a copy to your District Leader - Adult Training Support.