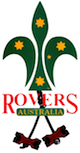 Basic Outdoor Skills is all about ensuring that Rovers and RAs have the skills and knowledge required to safely run outdoor activities as part of your Crew program.
Some of the skills covered include:
Planning adventurous activities
Risk Management
Health and Safety
Navigation
Communications
How to lay out a campsite
Basic financial management
Prerequisites
To attend the Basic Outdoor Skills course, you will need to have:
Completed the Scout Bushwalking Course eLearning modules on http://training.scouts.com.au/curriculums/rovers

Operate Communication Systems and Equipment
Use and Maintain a Temporary Site
Demonstrate Bushwalking Skills in a Controlled Environment
Equipment for Lightweight Activities
Elementary Navigation
Navigation for Adventurous Activities

Completed the Rover Basic Practical course
Corequisites
To complete your basic training, and be awarded the Gilwell Woggle you will also need to complete:
Rover Inservice
Technical Skills
Tech Skills, Inservice and Basic Practical are all parts of Rover Basic training and need to be completed for a Rover to attend Advanced training, or for an RA to be issued their Certificate of Adult Leadership.
If you have already completed training in another section, discuss what you need to do with the VRC Training Officer - This email address is being protected from spambots. You need JavaScript enabled to view it.
How to Take Part
You can complete Basic Outdoor Skills in two different ways:
Training Course
Sign up for the scheduled Basic Outdoor Skills courses run by the National Training Team and published in the Scouts Victoria Training Calendar
Skills Recognition
Many Rovers and RAs have gained this knowledge through "on-the-job" training completed throughout their time in Scouting, or have completed Scout Equivalant Training activities. To cater for these people, we have designed a Skills Recognition program. This is the preferred option for most people.
To enquire about Skills Recognition, or find out more about the course, email This email address is being protected from spambots. You need JavaScript enabled to view it..
Costs
There is no cost for undertaking the Skills Recognition program.
The 2018 cost of a Basic Outdoor Skills course is $100.
Many Regions and Groups assist their Crews to cover the cost of Rover Training, so make sure you get in touch with them to see if they will help support developing their Rover Crews.
You may be able to claim a reimbursement from the State Association for your travel costs if you are attending a course over 100km from your home.
How do I apply?
Complete a Adult Training Application Form and send it in to the Training Office at the Victorian Scout Centre either by mail (152 Forster Rd Mt Waverley, VIC, 3149) or by scanning it in and emailing This email address is being protected from spambots. You need JavaScript enabled to view it..
Who do I contact for more information?
The Victorian Rover Council Training Officer - This email address is being protected from spambots. You need JavaScript enabled to view it.