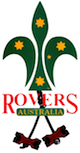 Rover Basic Practical is the place to find out all about how the Rover Section operates.
During the course, you will learn a bunch of techniques that you can use to make sure that your Crew, Region or Subcommittee is running the best that it can. With your Course Crew, you will learn about Rovers through the theme of a Crew activity weekend — starting with making the plan for the activity at the den, before moving outside to do a range of hands-on activities, before returning to review how everything worked and what you can improve for the next Crew activity (all of these skills can be directly applied at the other levels of the Rover Management structure!)
The knowledge that you will gain through the course is so important that Victorian Rovers agreed that anyone who wants to be a Region or Subcommittee Chair, or a Victorian Rover Council Officebearer, or even one day a Crew Leader, should do this course. The course really does cover "the basics" of being a Rover, and everyone should do the course during their first few years in Rovers.
Some of the things that we will cover in the course include:
Short, medium, and long-term programming in Rovers
Promoting your Crew
The BP Award and the rest of the Rover Award Scheme
How to run a meeting
The importance of Squire Training
How to run great Ceremonies
Basic financial management
Rover Basic Practical is regularly reviewed by the team from Rover Training Victoria to make sure that it is fun, enjoyable and worthwhile for all participants... have a look at what some of the Rovers who have completed the course already have said:
The things I learnt will help me with work on the GREATEST committee in the world (Mudbash), as well as on Surfmoot and Crew Exec. The weekend included information relevant to pretty much everyone who was there, Subcommittees, Crew Execs and everyday Rovers
— Luke Critchley (Craigieburn RC)
After completing this course I feel that every Rover has a responsibility to their Crew to at least attend a Basic course
— Lachlan Preston (Kulin RC)
As a 18 year old Rover, I found the Basic course to be really beneficial. Not only was it a weekend away with an amazing group of people, it also cemented the knowledge that I had about Rovers... and got me thinking about some things I didn't know about before. It's a great weekend that I highly recommend!
— Hannah Stockfeld (Waggataan-Rutherford RC)
Just wanted to say a massive THANKS to everyone for the training weekend!! Had a great time and was lovely to meet you all. Thanks to entire Training Course team... great to see training delivered in a different State and appreciate all your efforts over the weekend
— Sophie Kelly (Tasmanian Rovers)
Prerequisites
To register to attend the Basic Course
You need to have done...
If you completed the Basic Common Core – Leader of Youth course between 2009 and 2015 or a Sectional Basic training course before 2008, you may have different prerequisites. Contact our team at This email address is being protected from spambots. You need JavaScript enabled to view it. for details.
Corequisites
To complete your basic training, and be awarded the Gilwell Woggle you will also need to complete:
Rover In-Service
Rover Basic Outdoors
Tech Skills, Inservice and Basic Outdoors are also part of Rover Basic training and need to be completed for a Rover to attend Advanced training, or for an RA to be issued their Certificate of Adult Leadership.
If you have already completed training in another section, discuss what you need to do with the VRC Training Officer — This email address is being protected from spambots. You need JavaScript enabled to view it.
How to Take Part
You can join a Rover Basic Practical course in two different ways:
Scheduled courses
Rover Training Victoria schedules a number of Rover Basic Practical courses each year. The courses are advertised through the training calendar and weekly Vicrovers email update. Joining one of these courses is simple, easy, and the preferred option for most Rovers.
On-demand course
You can also negotiate with the Training Team to arrange a special Basic Practical course to be added to the training calendar. If you can get between 10 and 30 people together in one place, we may be able to arrange for trainers to come and deliver the course at a time and place that suits you. This option may be suitable for Crews in remote parts of the state, or Regions/events that need to train a lot of people in a short period of time.
Both courses have the same number of contact hours and the same course fee. To find out more, contact the VRC Training Officer at This email address is being protected from spambots. You need JavaScript enabled to view it.
Costs
The 2018 cost of a Rover Basic Practical course is $100.
Many Regions and Groups assist their Crews to cover the cost of Rover Training, so make sure you get in touch with them to see if they will help support developing their Rover Crews.
You may be able to claim a reimbursement from the State Association for your travel costs if you are attending a course over 100km from your home.
How do I apply?
Complete a Adult Training Application Form and send it in to the Training Office at the Victorian Scout Centre either by mail (152 Forster Rd Mt Waverley, VIC, 3149) or by scanning it in and emailing This email address is being protected from spambots. You need JavaScript enabled to view it..
Interstate applicants should contact their Branch's Training Office to confirm the process for enrolling in courses in another Branch.
Who do I contact for more information?
The Victorian Rover Council Training Officer - This email address is being protected from spambots. You need JavaScript enabled to view it.
Scheduled Rover Basic Practical Courses - Apply Online