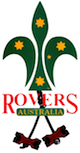 The first step in the Rover Training scheme is Intro to Rovers. It's designed to be a part of standard Squire Training, and includes a lot of information about how the Rover section operates and what you can expect from Rovering.
Intro to Rovers is an important part of the Squire Training badge, and while you can complete Intro to Rovers through the national eLearning system; doing the seminar offers you the opportunity to discuss things with our experienced Rovers and RAs, as well as the other Rovers taking the seminar.
Intro to Rovers is a great activity to run on a Crew night, especially for new Rover Crews, or Crews undergoing rapid expansion, as it covers everything that you might learn over the first year in Rovering in a few short hours.
The course covers the following areas:
Aims & Principles of the Scout Association
Rover Government – Where you fit in and the general responsibilities of Regions, States and National
What Rovers do – including Rover activities & properties
Baden Powell Scout Award – A brief rundown of what the award is.
Squire Training & Invested Rovers
Crew Life
Service – including the Service Awards available to Victorian Rovers
Rover Training scheme pathways
And plenty of chances to ask your questions!!
Intro to Rovers courses are now scheduled by arrangement.
Who do I contact for more information, or to book a Seminar for my Crew?
The Victorian Rover Council Training Officer - This email address is being protected from spambots. You need JavaScript enabled to view it.