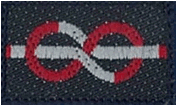 With this award, we acknowledge those who have contributed to Victorian Rovering over a number of years and provided outstanding service to the section.
William Francis "Bill" Waters was Headquarters Commissioner for Rovers for 35 years. Under his guidance and leadership, Victorian Rovers developed and built the Bogong Rover Chalet, WF Waters Ski Lodge, and the Rover Memorial Chalet, Warburton. He lead the way in developing our activities, such as ski touring and bushwalking, ran the 7th World Moot and created the backbone of modern Rovering across the country.
Nominations for the award can be submitted by a Crew, Region, Subcommittee, the VRC or individual Scouting members. Nominations are sent directly to the State Commissioner for Rover Support and remain completely confidential until the Awardees are announced on World Scout Day, August 1st.
Nominations must be made to the State Commissioner for Rover Support by February 28 and use the WF Waters Award nomination form.
Guidelines for Making a Nomination for the WF Waters Rover Service Award
For All Nominations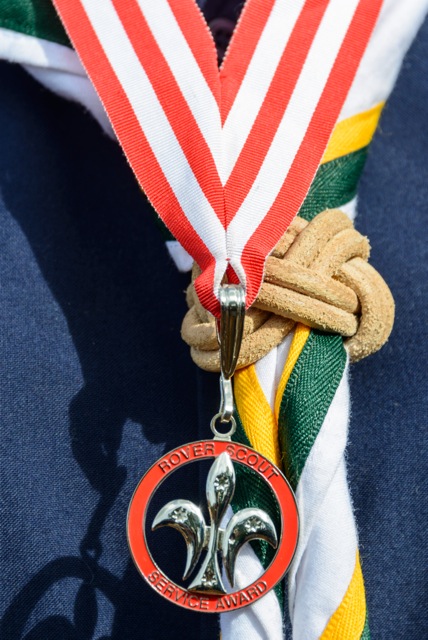 Nominations must be in writing, and must be made on the nomination form available from the Victorian Rover Centre or vicrovers.com.au.
All relevant service must be listed – it should not be assumed that the panel considering the nominations will know anything more than that which is listed on the nomination form.
As this is specifically a Rover award, only service to the Rover Section can be considered – service to other Sections will not assist a nomination for the WF Waters Award.
Nominations must remain confidential and must not be discussed, either with the nominee or as part of the agenda at an open meeting.

Nominations are to be forwarded to the State Commissioner for Rover Support in a sealed envelope marked 'Private and Confidential' or emailed to them directly.

Failure to comply with the requirement for strict confidentiality will result in the nomination not being considered.

Where the assessment panel has some doubt about a particular nominee, the State Commissioner for Rover Support may consult the relevant Region or Subcommittee Chairman, Advisor or both.
Where a person is nominated, but is not successful, that person may, and in some cases should, be nominated again the following year.
If a nomination is successful, the nominator is expected to purchase a ticket for the awardee to attend the Rover Dinner, where the award will be presented.
The WF Waters Rover Service Award is awarded for Outstanding Service to the Rover Section.  To be eligible, the Service must be of an outstanding nature.  Each role must have been carried out to a high standard, and simply fulfilling the expectations of a role is not necessarily enough.  All service considered must have a direct benefit to the Rover section.
For Rover Nominations
A Rover must have served at least five years as an Office Bearer at State or Region level, while remaining actively involved with their own Crew; or have made a significant contribution to the organisation and running of a major State event or activity over a period of at least five years, while remaining actively involved in their own Crew; or some combination of both criteria.
Where positions are held simultaneously, the qualifying period may be reduced accordingly.
Whether a Rover has gained the Baden Powell Scout Award or not has no relevance to this Award.
For all Rover Advisor nominations (including Rover Commissioners and State RAs)
A Rover Advisor must have served for a minimum if ten years and have obtained the Rover Woodbadge.
Where a Rover Advisor extends his or her service beyond his or her appointment, such as by regularly assisting with Rover training courses, or deputising on a regular basis for the ARC Rover Scouts, the ten-year requirement may be reduced by up to two years.
Service as a Rover as outlined above should be set out in the nomination for a Rover Advisor and may be deducted from the ten-year minimum service for a Rover Advisors.
Where a Rover Advisor has a minimum of ten years service, but this service was accumulated in two or more Sections, it may be more appropriate to nominate that Rover Advisor for the relevant Adult Recognition Award instead.
For nominations of a Lay Person
For the purposes of the WF Waters Rover Service Award, a Lay Person is anyone who is not a Rover, Rover Advisor, or a Commissioner appointed to the Rover Section.

When a Formation is considering nominating a Lay Person for the WF Waters Rover Service Award, it is recommended that the State Commissioner for Rover Support be consulted prior to submitting the nomination.