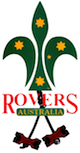 Scouts Australia delivers training on a wide range of topics to help our Rovers, Venturers and Leaders to deliver our programs safely and effectively. Our Adult Training & Development team works to make sure that training works for our members.
Where can I get help?
As always, the first place to find help with anything Rover-related is your Crew Leader, Rover Advisor and Region Executive. They will either be able to answer your questions, or put you in touch with someone who can - a Personal Leader Advisor or someone from the Rover Training Support Team.
You can also email the VRC Training Officer at This email address is being protected from spambots. You need JavaScript enabled to view it., or use our Training Enquiries page.
How to complete the E-Learning modules
Click the "Login to e-Learning" link on the menu above.
Select Victoria as your Branch and enter your Scout Registration number and enter your password.
If you have never logged in to Scouts eLearning or the national Scout Central website, this will be your date of birth in DD/MM/YYYY format.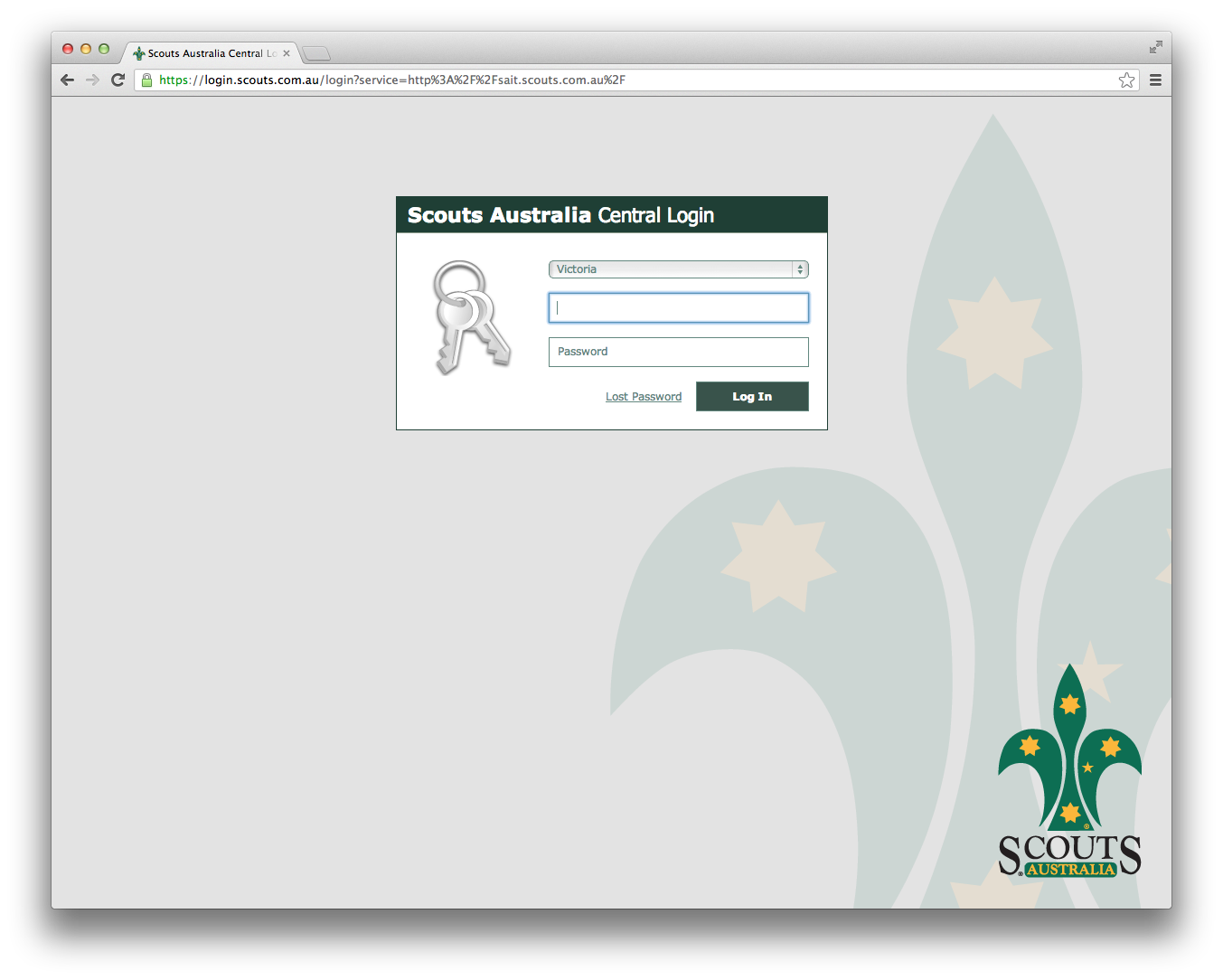 Once you log in, you should go to the Rovers page.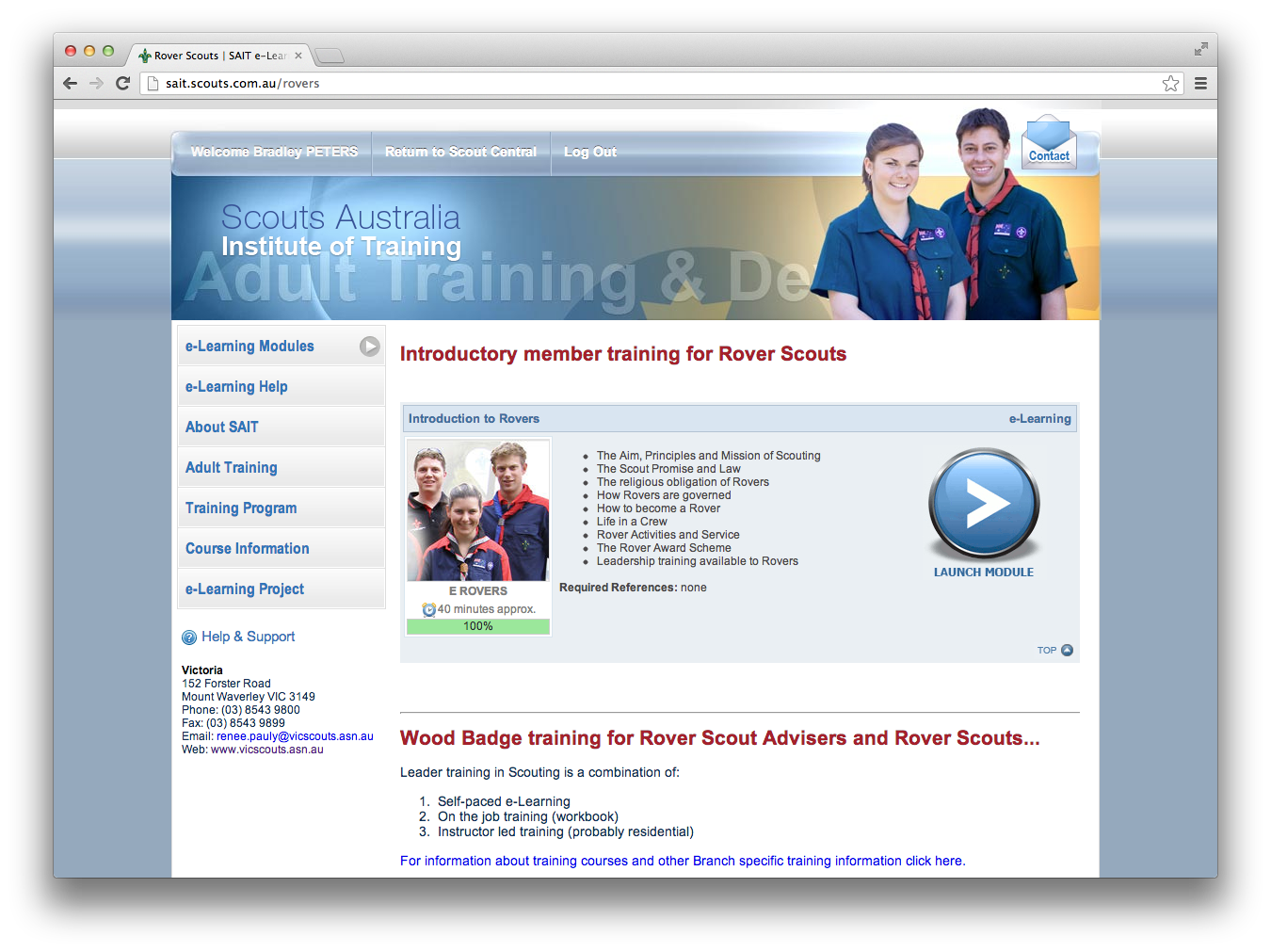 If you are a leader in another section, you may be taken to that page instead. To return to the Rovers page, click e-Learning Modules and then Rover Scouts.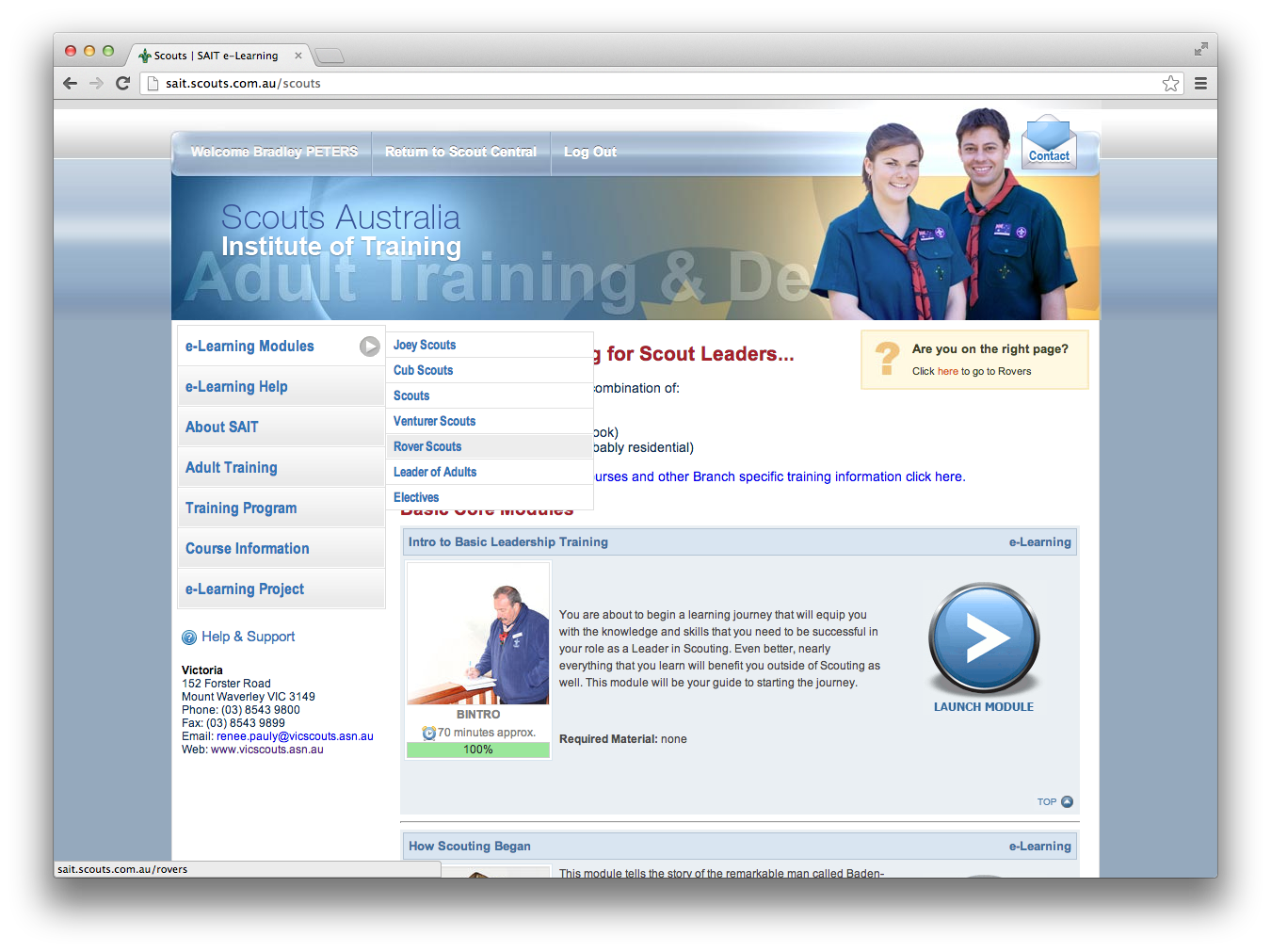 Near the top of the Rovers page, is a Progress Chart that outlines what eLearning modules you have completed. To attend a Basic Sectional Techniques course, you need to complete all modules in the Basic Core and Basic Sectional Techniques - Rover Scouts lists. The same applies at advanced level. This is so that if you become a Leader in another section, you will not have to complete the core modules again.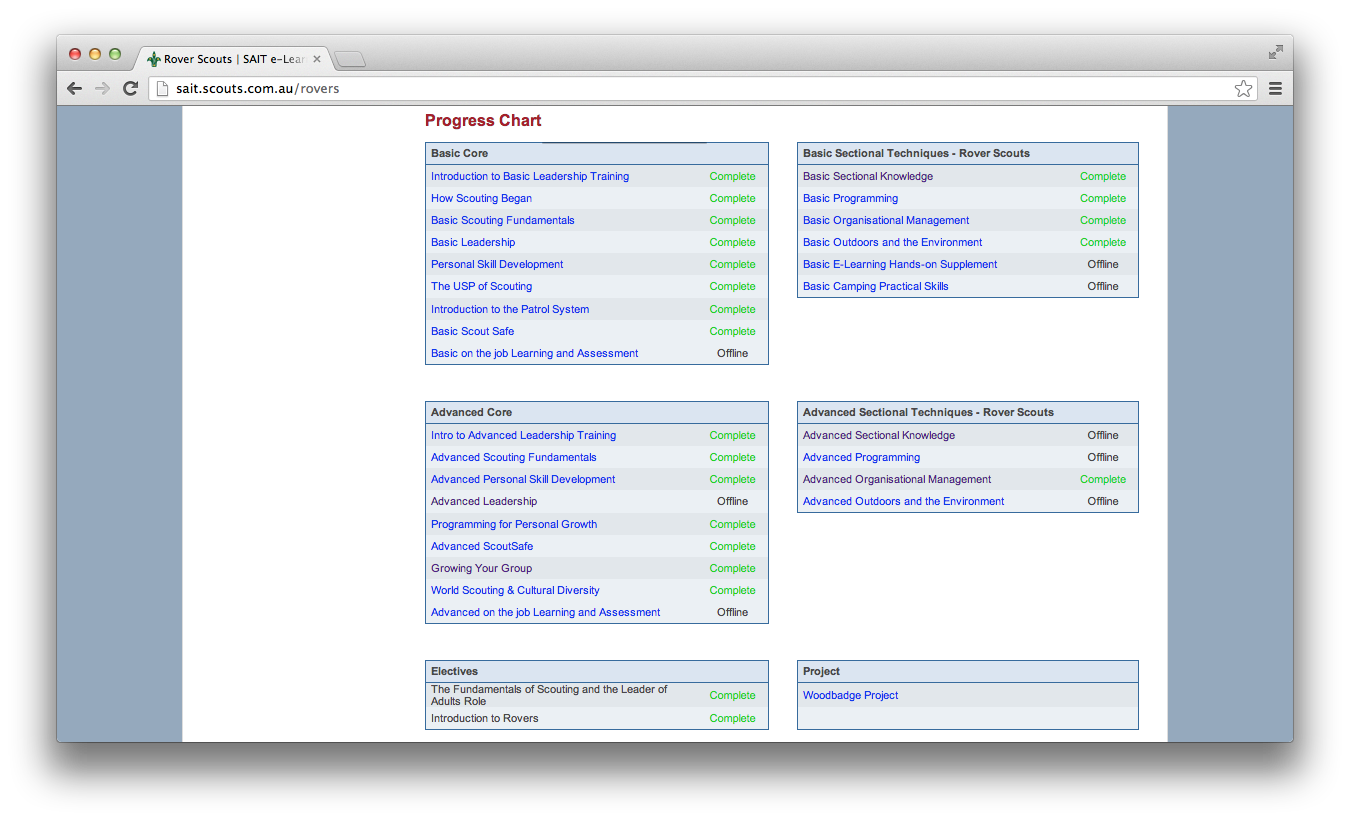 To start a new module, or resume a module you have not yet completed, scroll down to the module's summary and click on Launch Module.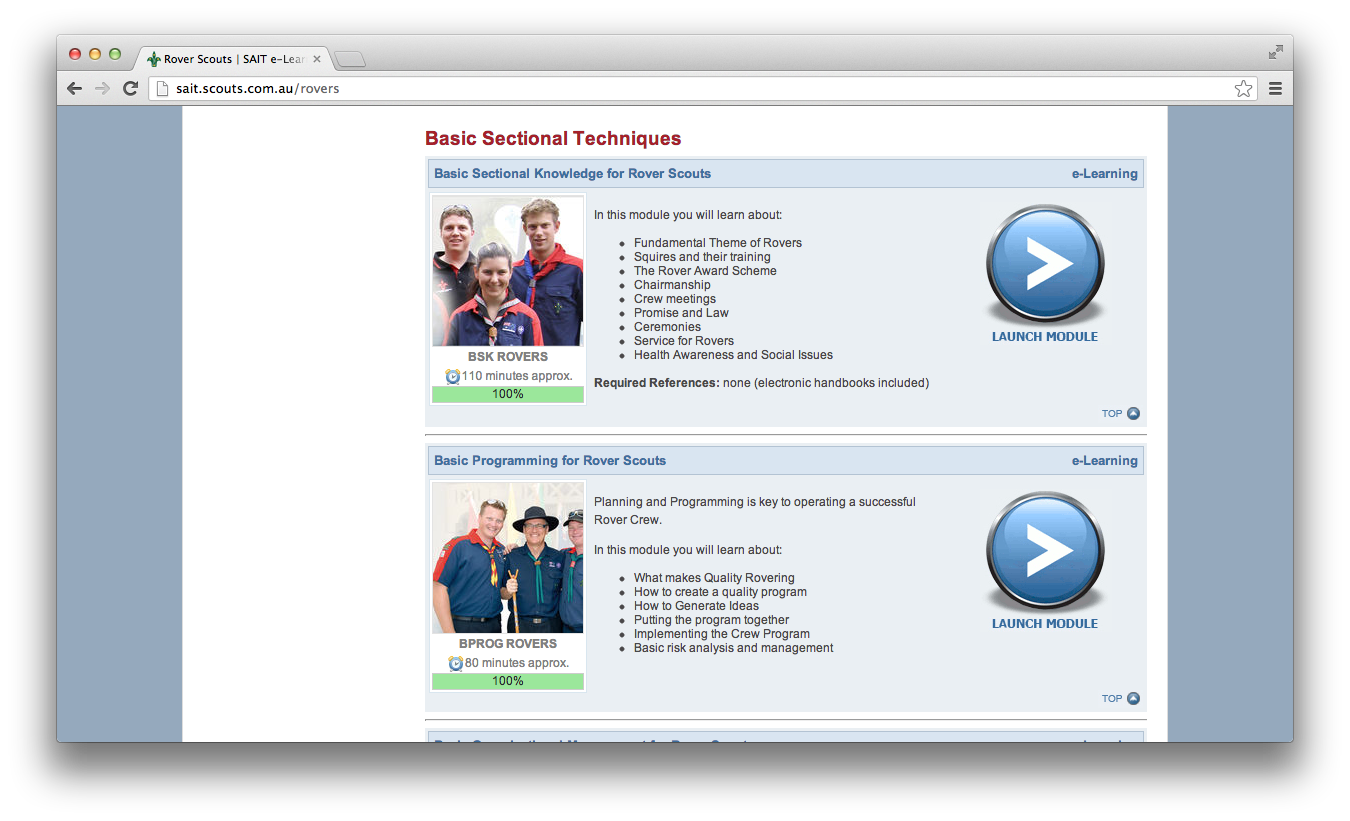 Each slide of the module has several controls. Next, which moves you on to the next slide. Back, which returns you to the previous slide. Replay Slide plays the slide narration for you again. There is also an audio slider and mute button which control the volume of the slide narration.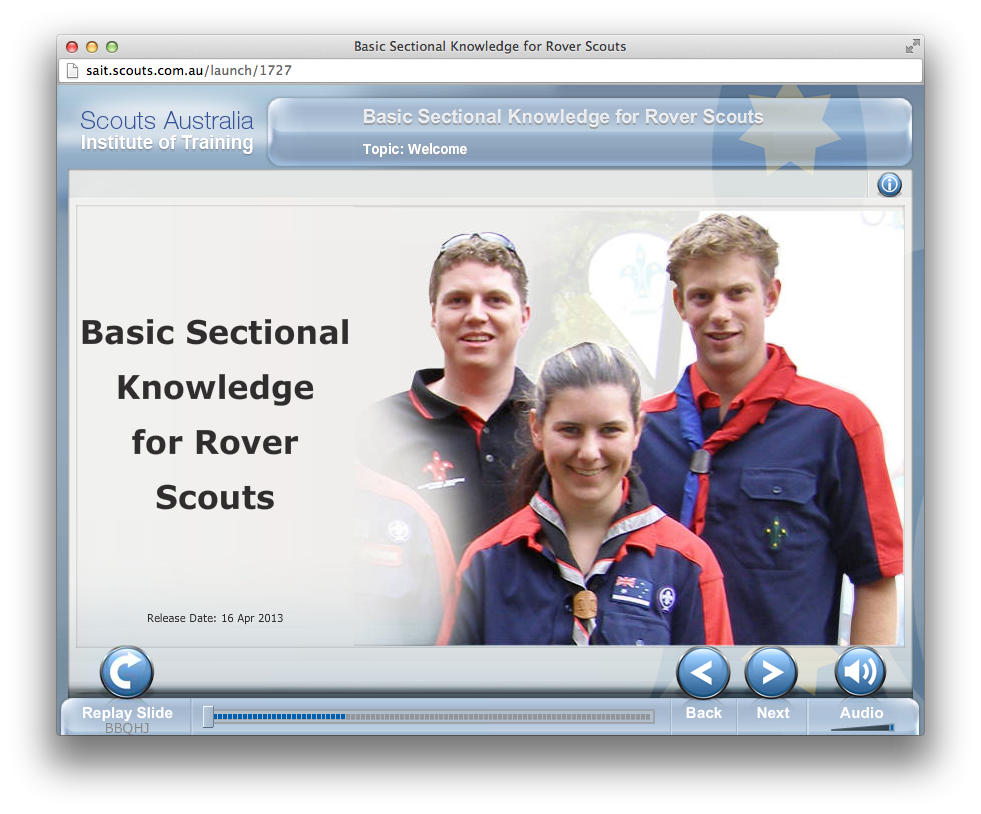 Several slides in each module will contain a resource for you to download.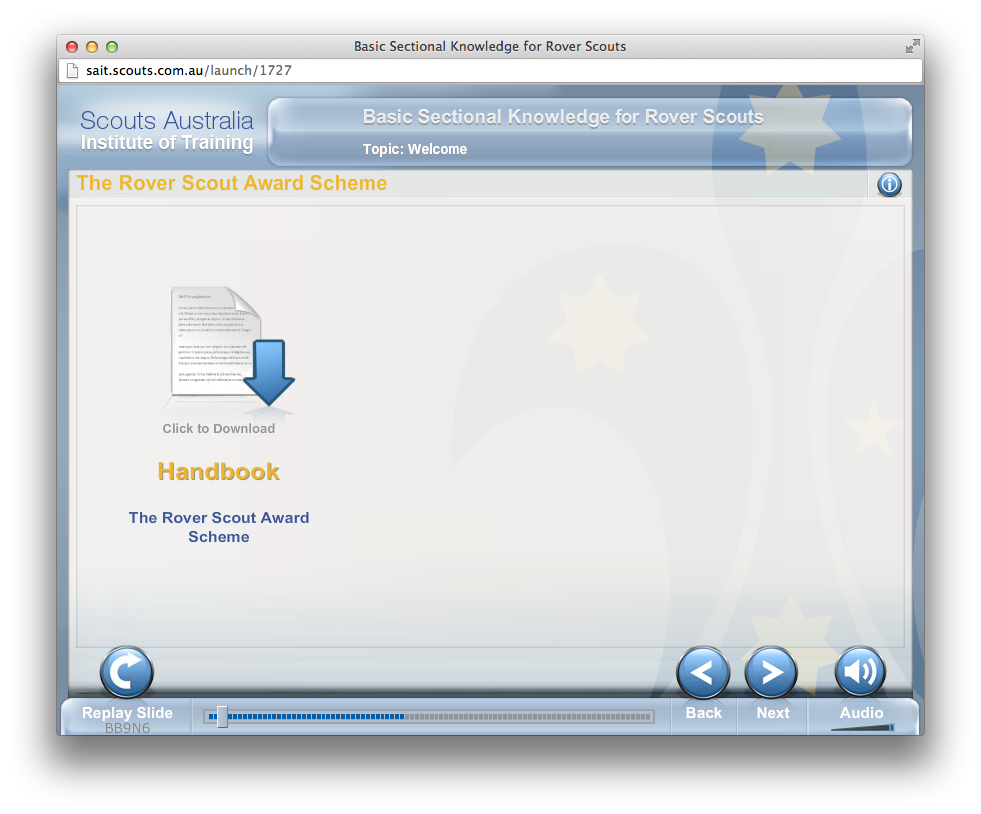 Other slides in the module will contain a worksheet for you to download and complete. These can be printed out and slid into your workbooks, replacing the page that was printed there originally.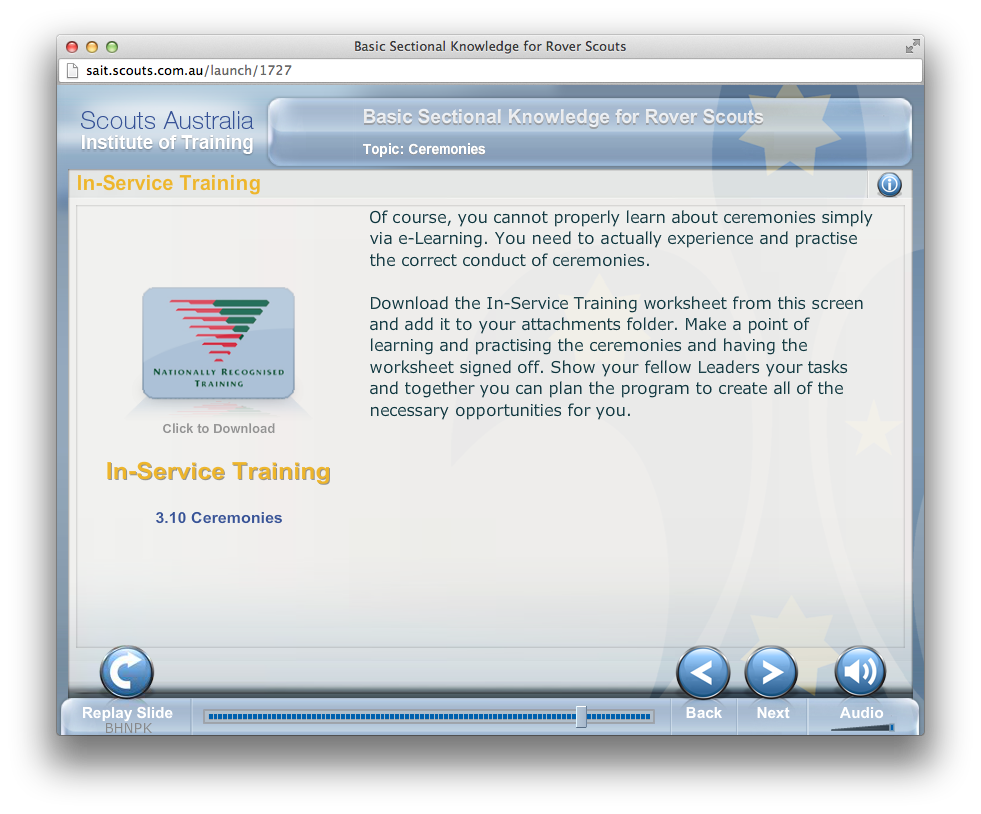 When you see this page, you have successfully completed the module and it has been recorded on the server. You may print or save a certificate of completion by clicking the Print Module Completion Certificate button.